What is the AlterVerse?
The AlterVerse is a VR world creation and gaming platform. More than just a game, it's a community. It's like Skyrim invades Second Life in virtual reality. Players can create fantastic builds on their own Realm Servers AND play an engaging, exciting game set on a vast variety of compelling worlds, complete with quests, immersive environments, PvP, and PvE action, full economy and crafting systems, hunting and fishing, built-in voice chat, instant messaging, mounts, Oculus Rift support and more!
Join the First Wave of Pioneers today and change your stars! This is the AlterVerse Project…
Videos
Features
Building – Create and host your own customizable Realm Server world in one of five themes!

Crafting – Craft basic raw materials into weapons, tools, food etc.

Customizable Avatars – Male and Female avatars.

Mounts – Ride Horses, Gargoyles and other creatures, even give your bff a ride.

Robust Combat System – Punch, kick, melee, thrown and fired weapons.
Oculus Rift Support – Hook up the Rift and other VR gear.

Alliance system – Join or create your own Alliance.

Quests – Head out for adventure and major loot!

Affiliate Program – Become an Affiliate, refer players and make serious money!

Personal Profile page – Upload an image and write your own bio!
TAP-Link – Teleport to other worlds, send Taps/IMs to your friends, check ranks, edit your account and Alliance from desktop or phone.

Complete Economy – Buy, sell and trade items. Rob and raid til your heart's content.

Seige system – Take over the fort or castle of an opposing Alliance!

In-game Voice chat – Directional and ranged voice chat at the click of a button!
Testimonials
HERE'S WHAT THEY'RE SAYING
I can't wait to play this game…I have been waiting in mouth watering anticipation for far to long for a game of this caliber!

A great team to build something that gives players the freedom to build while maintaing the RPG aspect on top of integrating unique gameplay systems to enhance the excitment. This is by far one of the greatest ideas.

This game is WoW, StarWars Galaxies and Vanguard all rolled into one!
News
LATEST NEWS FROM THE ALTERVERSE


Sunday, May 24th, 2015 at 11:01pm
We're 95% there! Top 100 on #steamgreenlight Just vote Yes! http://t.co/BUzM8ikcFi #RT http://t.co/K7AZyj8NNo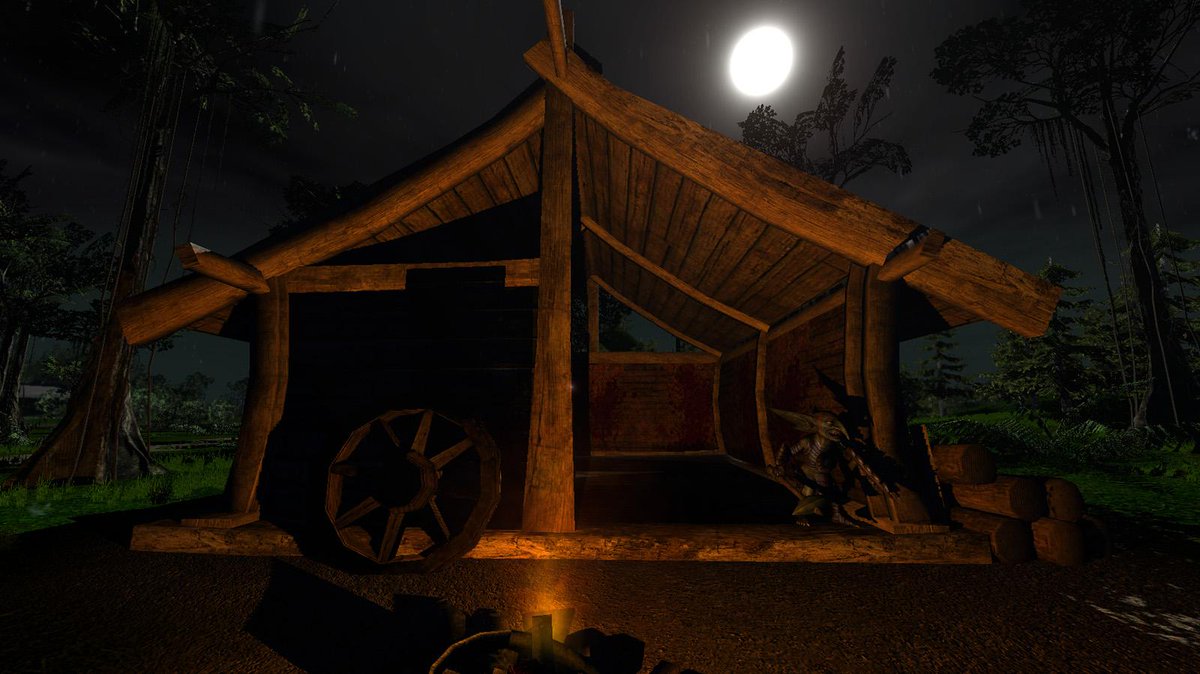 Sunday, May 24th, 2015 at 4:01pm
85% of the way to the Top 100 on Steam! Thank you all! And thanks to the guy who posted this http://t.co/F8jVGKVAUe http://t.co/sqpOnHU6a3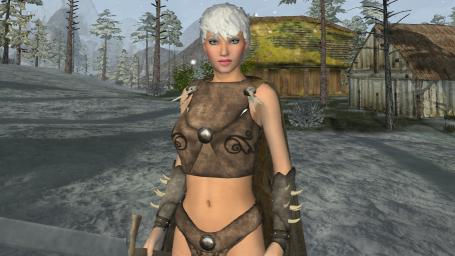 Saturday, May 23rd, 2015 at 4:38am
We're over halfway to the Top 100 on Steam Greenlight in 1 day! Need your Yes Votes! http://t.co/BUzM8ikcFi #indiedev http://t.co/5YqciZkAu3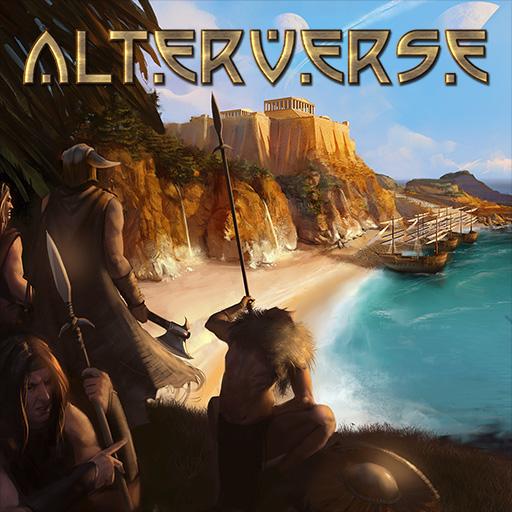 Take A Chance…
Open The Portal!
The Five Home Worlds
When you join the AlterVerse you'll choose one of five Home Worlds to call…well, home.
CAERULE
A world of azure blue with sunlight dancing on its waves.
MAYA
A world with forested jungles, expansive oceans, and sandy shorelines.
MYTHRIEL
A lush green world of grassy glens encompassed by mountain ranges.
SPARTA
Stately mountains stand guard over the palm trees swaying on golden beaches.
VIKEN
Snow capped mountains, rocky cliffs, and icy seas abound.
So Many Worlds, So Many Avatars!
Use our extensive avatar customizer to get just the look you want. Male and female options, five different core styles based on the Home World you choose, hair, face shapes, eye color, skins, skin tones, make-up, scars, tattoos, facial hair, and accessories!
You're going to enter the AlterVerse in style!
Dog Star VR Studios
OUR HISTORY & COMMITTMENT
Dog Star VR Studios is an indie game development company currently developing its third title; The AlterVerse Project. The AlterVerse is a VR world-creation and gaming platform.
Our team has been working on VR universes for some time, beginning several years ago with Aureus VR – an online community where players could build their own homes and settlements. The only problem was that it was missing the game-play elements.
Later we created Blood Clans, but this was more of a standard online game without the building features. Over the past few years, we've been working with a small team, on a shoestring budget, to bring these two great experiences together.
This is the AlterVerse Project…
Minimum Requirements:
OS: Windows 7+

CPU:

Dual Core 2.0 GHz

RAM: 2 GB

Video: NVIDIA GTS 8600/

AMD 2600

VR gear not required to play
We are Building the AlterVerse
THROUGH CREATIVE IDEAS, INNOVATION & SHEER DETERMINATION
IF THIS SOUNDS LIKE A PROJECT YOU WANT TO BE PART OF THEN
Recommended Requirements:
OS: Windows 7+

CPU: Intel i5-4590+

RAM: 8 GB

Video: NVIDIA GTX 970 / AMD 290

VR gear not required to play